Feb 4, 2021
12
2
3
cPanel Access Level
Actualmente estoy probando cpanel en una instancia de Amazon EC2, he configurado cpanel con la cuenta principal que es REDACTED.
He usado amazon SES para correos electrónicos, que solicitaba que me habilitaran para usar correos electrónicos del dominio REDACTED (es el dominio principal de cpanel) y de este dominio se corrigieron los problemas de correo electrónico.
El problema es que cuando creo nuevas cuentas en WHM y envío correos electrónicos, los correos electrónicos rebotan con el siguiente error:
host email-smtp.us-east-1.amazonaws.com [35.169.226.22]
Error SMTP del servidor de correo remoto después del final de los datos:
554 Mensaje rechazado: la dirección de correo electrónico no está verificada. Las siguientes identidades no pasaron la verificación en la región US-EAST-1:
He configurado el WHM con el siguiente documento: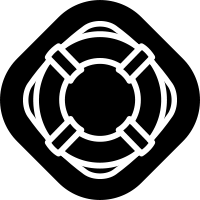 Introduction Many providers now block outbound connections on port 25, which means that a cPanel system would need to configure a Smarthost to allow for outbound emails to function. This guide co...
support.cpanel.net
La pregunta es: ¿cómo debo configurar mi correo WHM para todas las cuentas? ¿O debo verificar cada dominio en amazon SES?
Saludos
Last edited by a moderator: